Dia is a desktop-based freeware open source diagramming tool, which has been released under a GPL licence. It functions on Windows 7, Vista, XP, Linux and Mac OS X operating systems.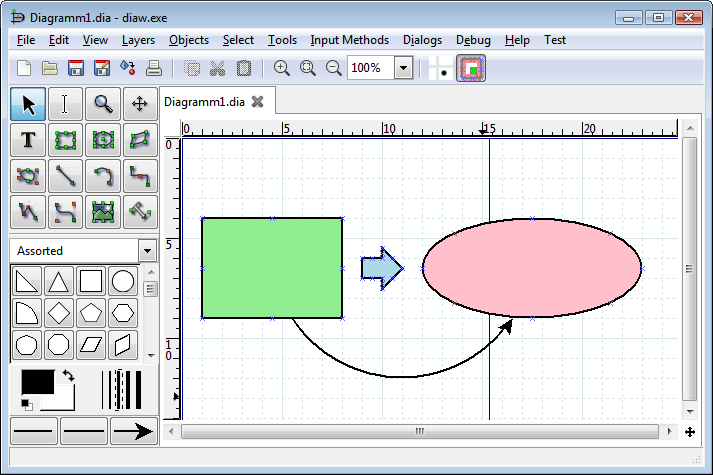 Features:
Tools Menu – This software includes a tools menu which allows users to access all of the common tools required to create a flowchart.
Diagramming- Dia is not just designed for flowchart creation, it is also useful for the creation of network diagrams, UML charts, simple circuits, etc.
Multiple pages – This application can create diagrams that are spread over a number of pages.
Export – These diagrams and flowcharts can be exported in a number of formats, including EPS, SVG, CGM and PNG.
Pricing:
Dia is freeware and can be downloaded here. It is available under the GNU General Public License.
Comments:
While this software is quite simple and a little bit basic, it does provide the main features that are required to generate useful flowcharts.