Diagram Studio is a desktop-based diagramming tool from Gadwin Systems, Inc., and can be used to create flowcharts, organization charts, schematics and other technical drawings. It operates on Windows systems only.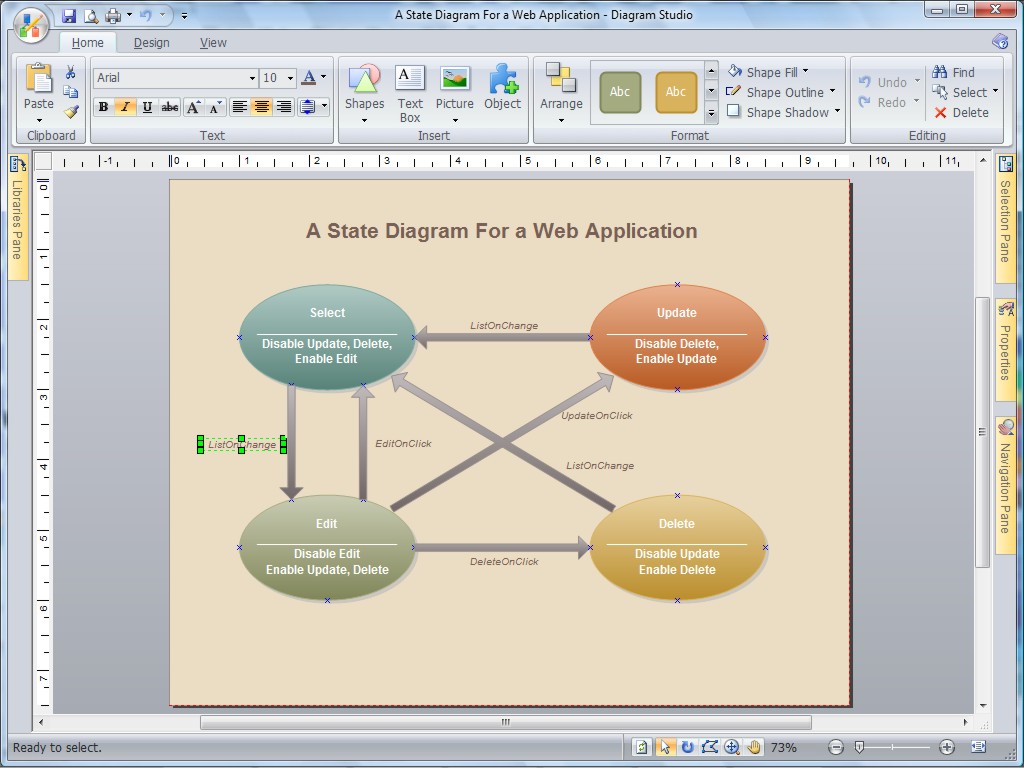 Features:
Ribbon Interface – The user interface is laid out using a ribbon system, which helps to create flowcharts and other diagrams quickly and easily.
Quick Styles – These preset styles allow for rapid diagramming, and the package includes a range of over forty options.
Symbols – There is a library of predefined symbols, shapes and flowchart templates.
Export – Diagrams can be exported as JPG, BMP and metafiles.
Pricing:
A Personal Diagram Studio License is priced at $49.95. A year of updates and technical support is also included with this offer. Multi-user licences are charged per head, with the price per person decreasing as the group numbers increase. Further information is available here.
Comments:
This is a comprehensive diagramming tool. There is a huge amount of predefined templates, graphical elements and flowcharts, and Diagram Studio is very reasonably priced.